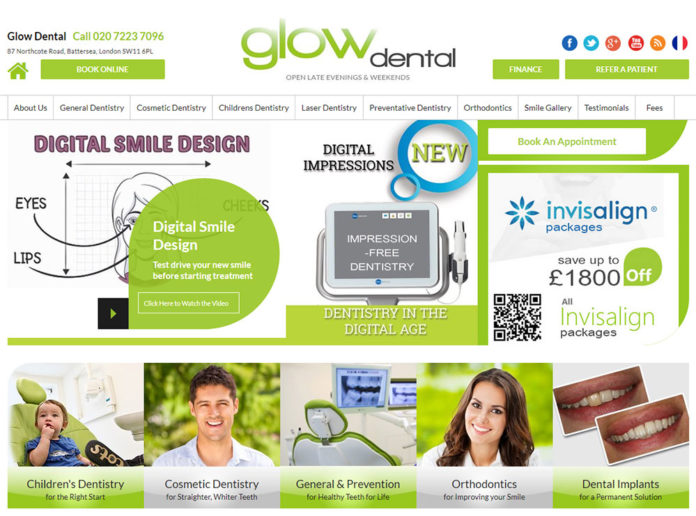 Glow Dental offer the dental surgery in Battersea to local residents and those who work in the area, so you don't need to live locally to benefit from our excellent services!
We are a highly professional dental practice that provides our clients with high quality dental care including everything from orthodontics to cosmetic dentistry. Our friendly, fully-qualified and highly experienced team bring a wealth of industry knowledge to the Battersea dental surgery, and are fully committed to learning and adopting the very latest new cutting-edge technology and treatment techniques for our patients to benefit from.
Our dental team are here to help, whether it is to simply keep your oral health well maintained with regular check ups and general dentistry, or for more specialist treatments such as veneers or a complete smile makeover, Glow Dental have got you covered!
It is easy to book an appointment with us for a complete oral examination. We can then advise you on the best approach to take to improve your oral health or treatments that would suit your individual needs to help you achieve that perfect smile that you have always desired. Take a look at our range of services to see how you can quickly transform your smile!
Why not book an appointment directly with us today, or give our friendly reception team a call on: 020 7223 7096. Or pop in to see us at 87 Northcote Road, Battersea, London SW11 6PL to schedule your first visit. We look forward to meeting you!