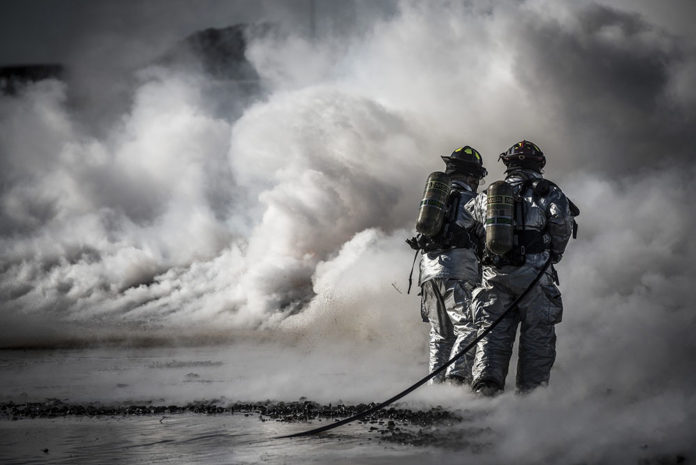 Why choose Fire & Security for your fire alarm planning, installation, service and maintenance? Because we are one of London's most trusted fire alarm companies, that's why!
If you are looking to have a brand new fire alarm system installed then this company is here to help you. We can conduct a fire risk assessment and recommend a fire alarm system that is best suited to meet your individual business needs.
We can discuss your fire alarm equipment options and make an installation plan according to your preferences and requirements.
We will then professionally install your fire alarm system and train you or your designated fire officer about how to use the system and how to conduct and log a regular fire alarm test.
Fire alarm service and maintenance
Depending on the nature of your business, whether you handle or use any materials that carry a high fire risk, we can work out a suitable regular schedule of fire alarm inspection, testing and maintenance to suit your individual needs.
For businesses that carry a higher fire risk because they handle or store flammable materials or work with naked flames, such as within a busy restaurant or takeaway kitchen setting, or an industrial manufacturer using flammable chemicals or working with high temperatures, we can schedule more regular fire alarm equipment safety inspections and testing.
Fire Alarm Upgrades or Extensions
A lot of businesses in and around London will often find themselves moving to new premises when they expand or need to relocate for better transport links.
When moving premises your business may be inheriting an existing fire alarm system that was designed and set up to suit the needs of the previous occupant. This doesn't mean that your existing fire alarm set up will be suitable for your business fire protection needs.
Whatever your business fire protection needs, you need to ensure that your existing fire alarm system offers adequate protection for your staff, stock and building premises.
As one of London's leading fire safety companies, Fire & Security will help your company meet with the requirements of BS5839. We can come out and examine your existing fire alarm system and conduct a fire safety inspection and assessment to ascertain your needs and make recommendations for any needed upgrades or extension to your fire alarm system.
Types of fire alarm we offer
Fire & Security offer the following types of fire alarm systems:
Conventional: Conventional fire alarm systems are best suited to small retail, business units or HMOs. These systems offer you a cost-effective solution that serves as an early warning system in the event of a fire.
Wireless: Ever becoming the more popular system. Wireless fire alarm systems have the massive advantage of no cables, no drilling and most of all no mess! The majority of wireless systems our engineers install are completed within 1 day. This means, minimal disturbance to your tenants or not having to organise out of hours access for businesses.
Addressable: Addressable fire alarm systems are used in more complicated or bigger buildings. These systems are more intelligent and have the added benefits of being integrated into your building EMS or access control.
Fire Alarm Monitoring: All of our systems can be monitored by our remote monitoring centre 24 hours a day 7 days a week. Monitoring can cover your fire alarm system in London and alert specific key holders in the event of an activation. If key holders cannot be contacted then the London Fire Brigade can be dispatched.
Get in touch with our friendly team to discuss your fire alarm installation needs. We are here to help!