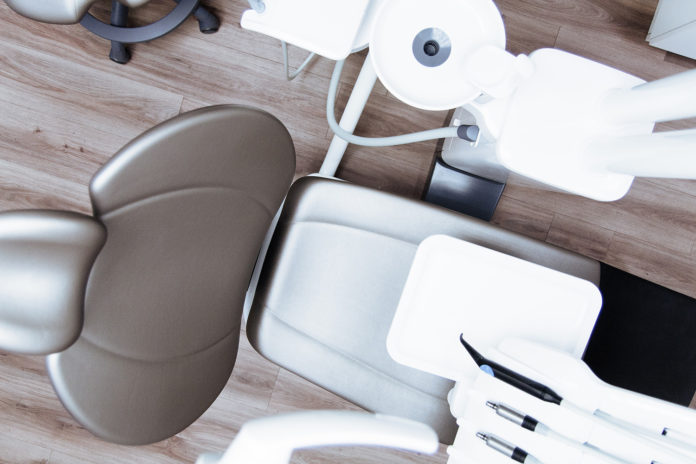 While it is important to keep up your regular dental check-ups with your dentist, in between your regular appointments it can help you to keep your teeth and gums clean and healthy by booking in to see our hygienist.
We highly recommend that our patients book in to see our hygienist following one of our cosmetic dentistry or orthodontic treatments to help keep your teeth clean and white.
Our hygienist can check the health of your teeth and gums during and following any treatments you are having with us and can help keep your newly whitened, straightened or veneered teeth clean and bright. This can be done by performing a standard scale and polish, or a newer air polishing treatment that can gently remove surface stains from your teeth coming from drinking and eating highly staining food and drink, such as coffee, tea, and spices.
What is air polishing?
Air polishing is a new dental hygiene technique that has been developed to thoroughly clean teeth painlessly and simply. This is why it is especially good to be used with children who may be scared of harsher dental scale and polishing equipment.
Air polishing involves using air and water precise pressure system to deliver a jet of sodium bicarbonate or glycine powders through a narrow nozzle. The combination of a jet of air, water and cleaning powder is very effective at removing surface stains and plaque from the surface of the teeth as well as removing any trapped food debris and tartar from between the teeth.
This is a good treatment to have following a teeth whitening procedure to help maintain your results for longer.
What is a scale and polish?
A scale and polish is a procedure that a dentist or a hygienist will carry out to remove the stubborn build-up of plaque and tartar on the surface of your teeth, along the gum line and in the gaps between your teeth.
Most people are familiar with having an ordinary clean with a gentle scale and polish at their dentists. Patients love being left with the feeling of smooth, clean teeth. However, a deep clean (periodontal therapy) may be needed to treat you if you are showing early signs of gum disease.
A deep clean (periodontal therapy) is having a scale and polish done beneath the gum line to remove plaque and tartar build-up that causes gingivitis. If left untreated, gingivitis can affect the roots of the teeth, creating a gum pocket where bacteria and infections can form.
The benefits of a hygienist cleaning
Whether it is air polishing, ordinary dental cleaning or a scale and polish you have, these are very efficient and effective ways of removing build-ups from the surface of your teeth that are not meant to be there.
Whether it is light surface staining, plaque or tartar build-up, these cleaning techniques are so effective that having regular cleaning performed by our hygienist can prevent your teeth from becoming stained, and can help to reduce the risk of you developing gum disease and tooth infections.
Our hygienist can also keep a check on the overall health of your teeth and gums and will be able to spot any issues and get them treated before they become a more serious problem.
Contact our friendly team at Glow Dental, 87 Northcote Road, Battersea, London SW11 6PL to book an appointment with our hygienist today!