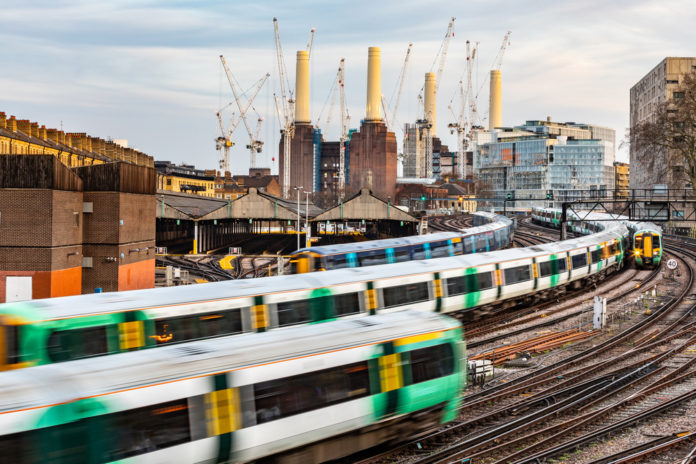 Battersea has come a very long way since it's early roots in Victorian times. Back then, Battersea developed an industrial waterfront along the Thames river that was home to many industries, including starch factories, candle makers and chemical plants.
Shaking off and leaving behind it's old industrial image has taken some time, but now with most of the heavy industry swept away, the area has quickly grow to become one of the most popular London neighbourhoods. It helps that the area is stocked with very attractive period houses, has a lively retail and entertainment vibe, contains excellent schools and is blessed with beautiful scenery with walks stretching along the riverbank.
For those looking for the height of modern convenience, the stretch of river from Albert Bridge to Wandsworth Bridge is now home to very modern accommodation, and everything a person needs is right on the doorstep, including top bars, restaurants and convenient public walkways. In fact, those who choose to live here often don't need to travel into the city for anything, yet the transport links into Central-London are excellent, which makes it very easy to commute for work if you have a job in the city.
What is also very attractive for savvy young families is that Battersea has one of the lowest council tax rates in London. Along with excellent transport links, and all the attractions of the city just a few minutes away, there is no wonder that people are moving to Battersea to enjoy a good lifestyle.
Why are young families moving to Battersea?
More young families are moving to Battersea than ever. This is because there is an obvious draw about being so closely situated to London and all of its history and many attractions that are appealing to active families. Not only this, but with some excellently rated local schools and fine shopping facilities, Battersea actually feels more like a local town or village with a great community spirit when compared to the isolation that often comes with city living.
For families with young children, there are wonderful parklands to enjoy where you can let your children run free. Battersea Park is really conveniently placed too and has many exciting things for your children to see and do. They can discover the children's zoo, have a splash about on the boating lake, marvel at the Vista Fountains with their 50 jets of water, take in some breathtaking creative art at the art gallery, enjoy a riverside walk and a refreshing drink at the cafe. There are regular annual festivals and special events that are held on the park throughout the year too.
If Battersea Park wasn't enough, travel a little further South and you will discover the wide green spaces of Clapham Common. Here your family can enjoy lots of ponds, a running track and a skate park. You can also visit Wandsworth Common for its lovely family-friendly nature centre.
Battersea Shopping and Entertainment
It can be a struggle to get around when you have young children, especially if you have to cope with a pushchair or pram as well as carry nappy bags and changes of clothes. Add a toddler to this mix and the thought of negotiating the tube to get into London can be a frantic thought! However, Battersea is also blessed with a very vibrant heart for shopping and entertainment facilities that means you don't have to go far to get everything a growing family needs.
Even having a child-free night out with your partner is easy because there some lovely bars and restaurants to choose from on Northcote Road. This also means you don't have to travel far from home to enjoy a relaxing night out with some of the best food and drink available in the area.