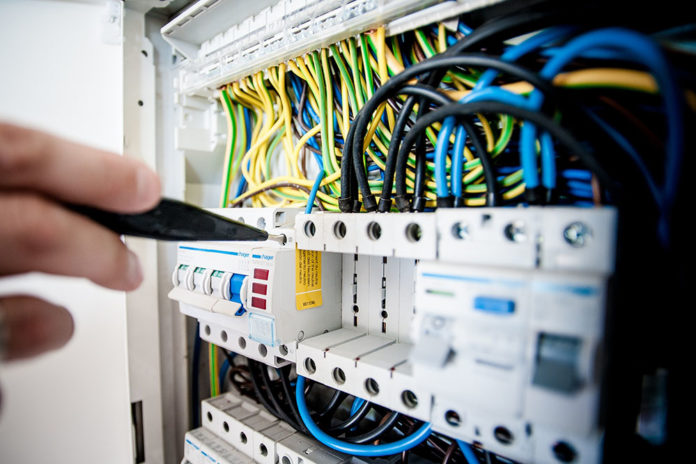 When will I need to Hire an Electrician for my Home Improvements?
When you are planning to make some home improvements, there are certain elements of your work that you shouldn't take on as a DIY project. These include installing electrical wiring and appliances that really need a qualified electrician to handle for you.
There are many health and safety risks associated with electrical wiring and installations that could lead to electrocution risks and fire break outs, especially when wiring is hidden away behind wall cavities. This is why you should be putting these jobs into the hands of a professional electrician and not taken on by yourself.
Let's take a look at some common home improvement tasks that homeowners often want to perform where the help of a qualified electrician is needed:
Recessed and additional Lighting
Your home lighting may not be to your liking, especially when you have an older house that has just one central pendant light per room. These lights can often be quite harsh and many homeowners want to change their single central light for wall lights and recessed lighting.
Recessed lighting can look really stylish and add a warmth and ambience to a room that a single light cannot achieve. This is a job that you need to have a qualified electrician to perform for you. They will need to disconnect the central light and either remove the wiring completely, or make it safe so there are no risks of electrocution should the wire be cut or damaged in the future.
Recessed lighting will need extra wiring chased into the walls and extra bulb sockets installing. Your electrician will also need to test and monitor your electrical supply to ensure that the extra wiring doesn't place an extra burden on your electrical system. They may need to make other upgrades and adjustments to your system to successfully power your extra lighting without it overloading the system and causing it to trip out your power.
Electronic device management
We can all agree that modern technology is a wonderful thing. However, the modern family these days have multiple electronic gadgets and devices that all need powering up or recharging. Older houses that were built years before the digital revolution were wired up with very minimal power sockets, but they were sufficient at that time to accommodate the technology that was available.
These days we have televisions, tablets, smartphones, tablets, gaming consoles, PC's and laptops that all need a power socket or charging point. All of these plugged in devices will cause an increased pull on your sockets and electrical system, so getting the help of an electrician to install additional conveniently located sockets and charging points can save you a lot of hassle. It also prevents you from overloading single electrical sockets with extension chords and multiple socket units that can easily blow fuses and short out devices.
Exterior security lighting
Making the exterior of your home and garden more secure with security lighting is also an important upgrade that many homeowners look to make. Exterior lighting can be very handy to light up dark steps and walkways to help prevent accidents in the dark, but will also help to deter prowlers from stealing from your garage or garden shed – they cannot hide in the dark if you flood the area with light and expose them.
These are all positive reasons for bringing in expert help from a electrical contractor that is fully qualified and able to carry out your work safely.