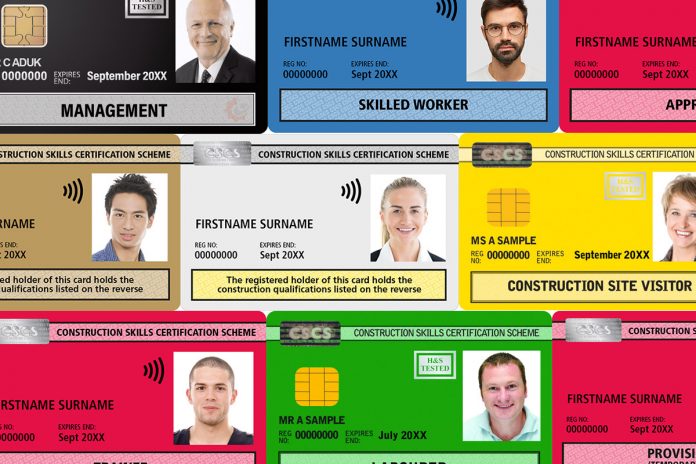 Due to CITB transferring the CPCS and CISRS card scheme to the  NOCN (the National Open College Network, formerly known as the Open College Network) and the CSCS card scheme back to CSCS during 2019, people have been experiencing some temporary service issues.
Issues being experienced at the moment include delays in receiving grant payments and confusion over the renewal of their cards.
The good news is that the transfer issues are now returning to normal and many people will be able to access these services smoothly without issue. There is currently still some work to be done to update the availability of data from the card schemes to the Construction Training Register and Card Checker systems.
The CITB is working closely with NOCN and CSCS to get everything updated and accurate, but in the meantime, there are alternative solutions in place to support anyone seeking grant payments and renewing their cards.
Solution for card issues
Due to construction workers having problems renewing their CSCS, CISRS and CPCS cards, both the CSCCS and the NOCN have put active solutions in place to help reduce delays.
For anyone wanting to apply for a card, or to check on the progress of their current application, and to get general information about any of these card schemes, they can go directly to the card scheme operators to get the information they need.
Technical issues with the construction training register
At the moment there are technical issues between the CSCS and the NOCN systems that are delaying the updating of CSCS, CPCS, CISRS card achievements onto the Construction Training Register.
This is why some employers are having trouble checking the validity of cards on the Construction Training Register. Under normal circumstances, data should automatically update onto the Construction Training Register from the CSCS and NOCN systems so employers can get instant results, and as these updates are currently not working as they should, there is a delay in data being uploaded to the register.
Once all the issues have been ironed out, all necessary information will be found in one place on the Construction Training Register.
Checking on your card status
The CITB has assured any worried cardholder that all existing achievements are still accessible and all outstanding achievements will be uploaded, with no achievements lost.
The above links can provide great help for employers and cardholders who are currently waiting for their certificates, but in the meantime may need confirmation or proof of their qualifications to authenticate their status to allow them to work.
Usually, training certificates are issued within five weeks of a course being completed, but it is not unusual to experience delays because of the number of certificates being issued and any postal delays to factor in.