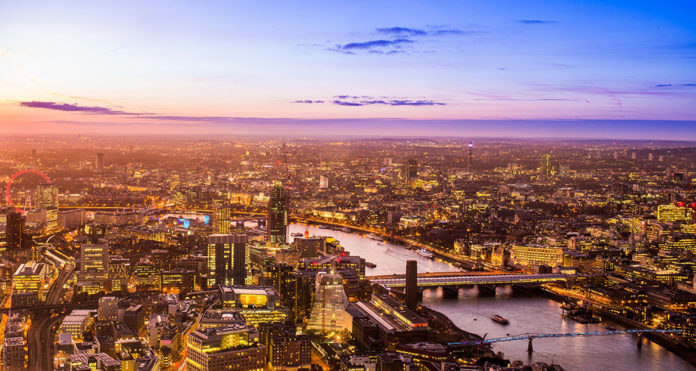 As an Indian national wanting to explore the many wonders of London, it is interesting to know that the top eleven highest ranked UK attractions are all in London.
Of those top London attractions, the British Museum was visited over six million times in 2019.  According to the Association of Leading Visitor Attractions (ALVA), the British Museum has kept its position as the most popular visitor attraction not only in London but also in the whole of the  UK!
What has brought about the great success of the British Museum is their amazing range of exhibitions that included a spectacular display of the work of Norwegian artist Edvard Munch.
It is also interesting to know that both the Tate Modern and the National Gallery in London come second and third in the rankings for most visited attraction, with both of these being visited over six million times during 2019.
So if you are a fan of art, you will be spoilt for choice when choosing to visit London for your next holiday.
Why British Museums are so popular
The British Museum especially is home to a wealth of fascinating collections that has proven to be a popular draw for not only UK residents re-discovering the hidden treasures we have here, but also for record numbers of overseas visitors coming to the UK.
Museums and art galleries play an important part in helping to create a wonderful backdrop for visitors happiest memories. The unique thing about the wealth of museums and art galleries in London is that there will always be something fun or interesting for everyone.
Kids especially love the Natural History Museum, that is also found in London, with its wide range of prehistoric dinosaur bones. The Science Museum and the Tower of London all rank high on the list of the most popular visitor attractions, and all can be found in quite close proximity, so basing yourself in London for your next overseas trip can make so much sense if you want to keep your whole family entertained.
What's inside the British Museum?
Inside the British Museum, you can explore more than 60 galleries – all for free! If you are travelling with your children, then they will be well catered for with lots of free activity trails and workshops to take part in.
In fact, there are so many things to do and see at the British Museum it can be very easy to spend the whole day here without wanting to leave to explore other parts of London. If you are planning to visit other London attractions you can take the one-hour trail of the museum, which will take you on a whirlwind tour through the whole history of the world.
For those with more time on your hands, take the three-hour trail at the museum. This tour will showcase the very best and most popular display features. If you want to take a break, then the museum offers a wide range of food and drink options, from small cafés, a pizzeria and the Great Court Restaurant, as well as family-friendly eating areas.
So, if you are planning to visit London, then let Happy Tourist take care of everything for you. We offer a complete end to end service for your trip to London that includes everything from travel to food, so why not talk to us today to discover what we can do for you!