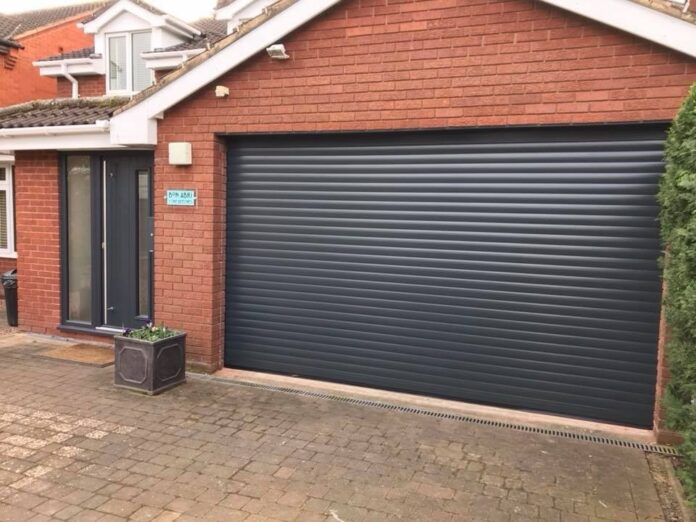 If your garage door has stopped working properly or has sustained some minor damage, you may be wondering whether it is worth having it repaired or completely replaced with a new door. It can be a difficult decision to make, so it is worth bringing in our expert team at Midland Garage Doors for a full inspection before you decide what to do.
No one wants to commit to having a brand new garage door installed if the original door is in overall good condition and is still good for a few more years of service.
What you need is an honest opinion from a professional that has years of experience working in the garage door industry, and this is what you will get with our friendly team at Midland Garage Doors.
A new garage door vs a repair
There is no denying that a brand-new, high-quality garage door will make your world a lot easier, especially if you use your garage daily to keep your car safe, or you keep some household essentials in your garage that you use a lot.
An impressive looking new garage door does a lot to help transform the look of your house and can increase its kerb appeal, especially if you are considering selling your home at some point in the near future, and your old garage door is pretty worn out and looking a bit shabby.
It may be that your garage door has a broken component that is causing you issues when you go to open, close or lock the door. It can be incredibly frustrating to have a garage door that is either malfunctioning or the locking mechanism isn't leaving your garage contents safe.
However, if you let one of our team take a look at your door to find the root of the problem, we will be able to tell you whether it is a simple repair or replacement part that is needed, or whether there is something more seriously wrong with the door that is beyond repair.
Finding the problem
In a lot of cases, your garage door problems can be easy to spot. You may know what the problem is yourself and a quick call to us about your door will tell you all you need to know about having it repaired and how much it is likely to cost.
Ignoring any developing problems you have noticed with your garage door isn't wise as the issue could get worse and it will cost you a lot more money to get fixed further down the line. Find out more about our garage door repair services and how we can help you.
Many interconnecting parts work together to operate your garage door. If just one part or small component becomes damaged or wears out, it could affect other parts negatively and you may end up needing more parts replaced, which will be more costly than fixing one issue early on.
If you are having issues with your garage door, but don't know whether to have it repaired or completely replaced, why not get in touch with us for our help. It could save you a lot of money!