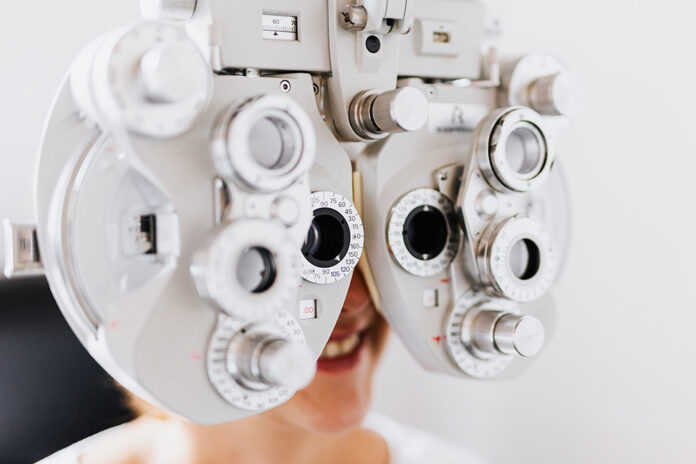 Glaucoma is a severe eye condition that is the leading cause of blindness worldwide. While the symptoms of glaucoma don't present themselves in an obvious way, ignoring any noticeable symptoms can rob you of your eyesight.
Glaucoma is the name given to a condition where the optic nerve in the back of the eye becomes damaged. It is caused by a slow build-up of pressure within the eye where the fluids contained in the eyeball drain too slowly, causing raised pressure within the eye.
The first part of your eyesight to be affected by glaucoma is your peripheral vision. Most people don't notice these first signs of sight loss because the brain will begin to compensate for it, meaning that people will often be unaware they are slowly developing the condition.
Unfortunately, any sight loss attributed to glaucoma is irreversible. Treatments for glaucoma will help to slow down and reduce any further sight loss, this is why it is so important to keep your regular eye tests with your optician as they will be able to spot the first signs of glaucoma when you may not realise you have it.
Having a consultation for glaucoma
Having a consultation with the Eye Surgeon in London is the first step to preserving your sight. You will immediately have your mind put to rest about how advanced your condition is and that your glaucoma is entirely manageable with the right treatment.
Mr Goyal is a glaucoma specialist in London and Kent with nearly two decades of ophthalmology experience under his belt. He is a Consultant Eye Surgeon with a special interest in Glaucoma- St. Thomas' Hospital of Guy's and St. Thomas' NHS Foundation Trust, London.
Mr Goyal has done two glaucoma clinical fellowships at Moorfields eye hospital London and St. Thomas'/Kings College Hospital, London. His unique combination of training gives him special expertise in dealing with complex cases, so having a consultation for glaucoma with him will mean you are in expert hands.
A full consultation with us at the Eye Surgeon London for glaucoma includes specialised tests including gonioscopy, visual fields, ultrasound pachymetry, disc imaging etc. Your GP will be kept fully aware of your diagnosis and treatment plan with us, as will your regular optician so they can keep a record for when you attend for your regular eye tests.
Glaucoma treatments with the Eye Surgeon
Standard glaucoma treatments usually start with eye drops, which can remain a very effective treatment for many years. Treatment with the Eye Surgeon for glaucoma involves the use of drops, laser treatment or surgery. Occasionally pills are used as a short-term measure.
In general, if you need more than two types of eye drops to control your eye pressure, or if your eye drops become no longer effective, a treatment called a trabeculectomy can be used. This will be in form of laser treatment or surgery.
Depending on the severity of your condition,  laser treatment or surgery will be considered as a first-line treatment. There are several types of laser strengths used for glaucoma treatment depending on the type of glaucoma and severity of the disease.
Find out more about glaucoma treatments with the Eye Surgeon in London, or contact our friendly team to discuss your symptoms if you think you are developing symptoms of glaucoma.