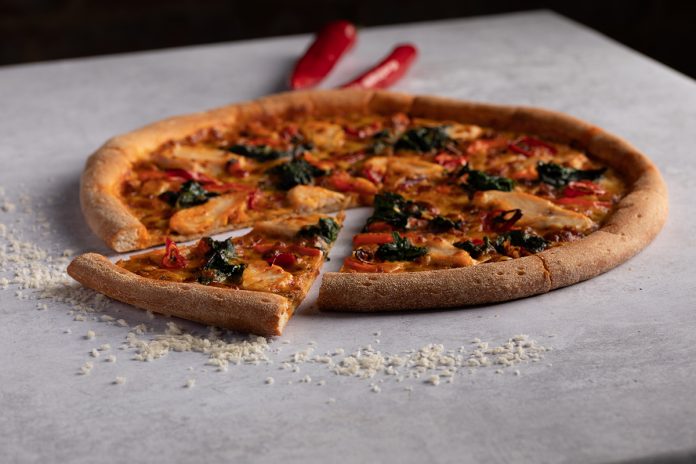 Address:
283 Barking Rd, Plaistow E13 8EQ, London
Fancy sampling some of the best flavours in the world without setting foot on a plane? With Pizza Depot Plaistow, (you've got 11 countries to explore and18 pizzas to eat, but only one restaurant to visit! Or you can explore the world from the comfort of your sofa with our fast pizza delivery service.
We all know that pizza is a universally loved food and is celebrated all around the world. From deep dish to thin crust and a wide array of tasty toppings, many places have a local or national favourite pizza.
Can you think of anyone that isn't familiar with pizza? Nope. Neither can we. It is loved by kids and adults and is one of the most popular dishes eating in cities and towns worldwide for breakfast, lunch and dinner. Come on… who hasn't eaten cold pizza for breakfast?
Let's take a look at some of the most popular pizzas on our menu and the inspiration behind them.
MMM… MARGHERITA
You cannot mention pizza without giving a nod of appreciation to where it all began, Italy. Italy, and Naples more specifically, is famous worldwide for pizzas, and it all started with the classic Margherita.
Our MMM… Margherita is a gorgeous combination of melty mozzarella and fresh tomato. If you are having guests over and you don't know a thing about their particular tastes, it's always safe to hedge your bets on a classic Margherita!
NYC HOT DAWG
New York = hot dogs. Hot dogs = New York. Are we right? Nothing says New York than hot dogs with mustard, so if you are looking for a slice of Brooklyn pie, then our NYC Hot Dawg will really hit that spot!
So, what are you still thinking about? Grab some beers, order yourself an NYC Hot Dawg and enjoy a slice of pizza from the best pizza joint in town.
CARIBBEAN HOT
Jamaica is a popular holiday and honeymoon destination, and a classic dish is jerk chicken with its delicious combination of Caribbean spices and succulent chicken.
If you have a craving for the flavours that will instantly transport you back to walking on warm, sandy beaches, then our Caribbean Hot pizza will transport you there. Our hot scotch bonnet sauce gives this fabulous pizza topping the spicy kick it needs.
SICILIAN SUNRISE
The warm, sunny and mellow islands of Sicily and Sardinia inspired our SICILIAN SUNRISE pizza. This super delicious pizza is a perfect combination of fresh, local ingredients with an Italian twist full of authentic Mediterranean flavours.
KENTUCKY BADASS BBQ
The next time someone tells you to 'go big or go home, then head to Pizza Depot in Plaistow and order our KENTUCKY BADASS BBQ. This mouth-watering pizza is hands down the best thing to settle a challenge.
With its BBQ sauce delivering a sweet, smoky 'n' spicy pizza, why not share a slice with a friend or two, or if you dare, eat one all on your own!
You can call into our Plaistow branch of Pizza Depot at 283 Barking Rd, London, or order your pizza for home delivery.