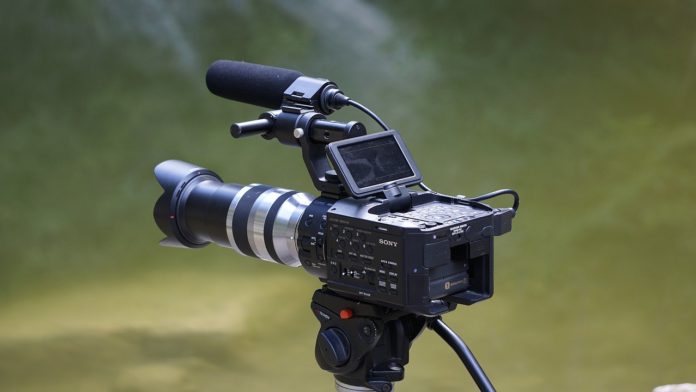 Choosing to use a wedding videographer has become a very popular way for couples to capture treasured memories of their special day. While the added option of booking a wedding photographer isn't for every couple, many brides-and-grooms-to-be choose to go with both.
If you are trying to decide between booking a wedding videographer or a photographer, then it can often pay you to choose the services of a professional wedding videographer, such as White Dress Films.
What a videographer can add to your wedding
When you go and ask your older relatives what they remember from their wedding day, most will offer up a few treasured memories, but mostly they will tell you that the whole day went by in such a flash that they don't remember very much.
No matter whether you are the bride or groom, there will be lots of things that you will miss on your big day simply because you will be too busy getting ready for your ceremony to be able to witness them.
Never miss a thing!
There are some very emotionally moving events that happen throughout your wedding day that you may not be privy to, such as the arrival of the bridesmaids, the smiles and tears of joy of your wedding guests as they assemble and take their seats, and more.
You will also never know what your arrival and entrance looked like from your guests perspective, or the reassuring pat on the shoulder that your best man gives the nervous groom while he awaits his bride.
These are all the subtle little things that your wedding videographer can capture in amazing detail from your wedding day and record it for all posterity.
Treasured memories kept for the future
With White Dress Films you will be getting a complete end-to-end service. We will capture all the amazing highlights from your special day and then can edit and produce a beautiful wedding film in a style of your choosing.
You can have your wedding film recorded to DVD and you can even keep a digital copy that you can upload, share with your family and friends and treasure forever.
Why wedding videography is better than photography
You can hire a wedding photographer and have them make you a beautiful wedding album of stunning posed shots. However, still photographs don't often reflect what happened on your big day or can capture the un-scripted looks, sounds and exchanges that happen naturally.
Your wedding film will be a real-time snapshot of your wedding day and it will perfectly encapsulate the very essence of your day. You can see the whole day unfold right in front of your eyes and witness exchanges and preparations that you missed while your were elsewhere at the time.
Your wedding film will also give you treasured memories of your closest family and friends, some of which may not be with you in a few short years, such as older members of your family.
Why photographs are not enough
With your wedding film you not only get a visual reminder of your loved ones but you also get to see them move around, interact with other guests and even hear their warm laughter mixed in with the sounds of your day that you cannot capture on still photographs.
While many couples-to-be still think wedding photographs are very important, especially if you want to frame and hang up your favourite photographs so you can look at them every day and have a constant reminder of your special day on display, watching your wedding film takes your memories to a whole new level.
Don't let your wedding day pass in a blur. Book White dress Films for your big day! Contact us and say hello! We are happy to discuss your wedding videography needs.