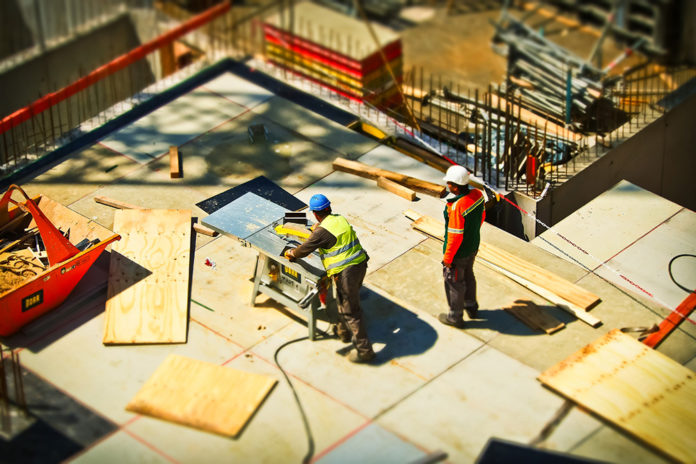 You can find professional SSSTS courses run in London very regularly and a good place to check for the next available dates is through Construction Industry Training.
CITB Site Supervisor Safety Training Scheme (SSSTS) courses are taken by supervisors working in the construction industry. They undertake this training to gain valuable knowledge and a nationally recognised qualification to enable them to do their job effectively.
SSSTS training provides essential guidance to help supervisors work within current Health & Safety laws and helps them to identify and address Health & Safety risks in the workplace. The training also helps them to:
Hire properly qualified individuals who have gained recognised qualifications
Become aware of the risks that they face if they don't comply with current legislation
Gain plenty of knowledge to help supervisors work safely within the law
Pass on knowledge and safe methods to help reduce hazards found within the construction industry
Show contractors that they come fully trained in health and safety – helping construction companies to build a strong reputation for good H&S practices
How long does SSSTS training take?
SSSTS training courses have been specially formulated to meet the needs of a busy site supervisor. The CITB realise that construction companies cannot do without the services of their supervisors for long, so have devised a course that has been successfully condensed down into just two days.
The course is an intensive two-days that means training and assessment can all be taken within that two day period. This means that the time taken away from work is minimal. Taking a course that is based in London will also be very convenient to travel to because of the good transport links that London has.
An added bonus of booking this course is that courses are regularly held over the weekend, which means that a supervisor can complete their SSSTS training outside of the working week. This can help greatly with the construction site's productivity levels and continued safety supervision.
Why it is important to take CITB SSSTS training
SSSTS training is designed to help you and your construction team to remain safe while working in  a potentially very risky work environment. Having your supervisors complete this type of training will help to reduce and prevent the number of risks that your construction staff face every day while working on site.
By providing your workforce with a safe place to work, you will remain fully compliant with current Health & Safety laws and instil a sense of personal confidence within your construction staff that their health and safety needs are being well looked after. Having appropriate training will also help keep you from being found in breach of any regulations.
Accidents suffered by your construction staff are not only extremely distressing, but they also impact on your productivity and bottom line. Any absence through accidents at work will need you to find adequate cover to replace the missing worker. You may also find yourself at risk of being sued for a compensation claim by the injured worker.
This is why it is so important that your supervising staff have the appropriate training they need to keep your workplaces as safe as possible.