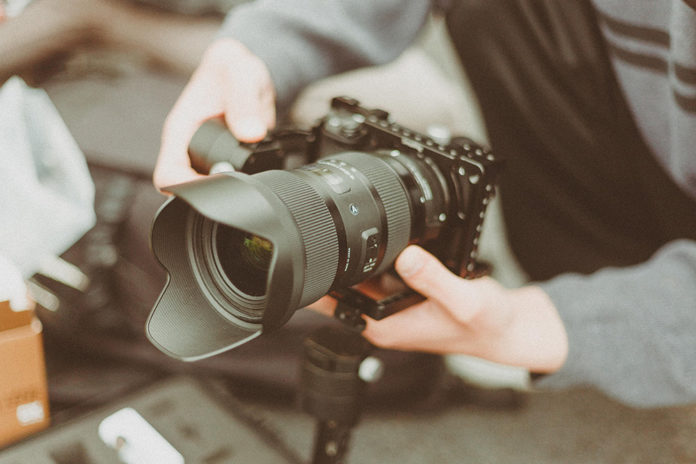 Let's face it, weddings are very expensive events, but as they are supposed to be a once-in-a-lifetime event, then the money you spend out on your wedding is perfectly justified.
When budgeting for your wedding you will have a lot of different elements to consider. One of the most important considerations is how much to budget for your wedding videographer. At the end of the day, everything depends on quality and need. You want to be left with a good quality wedding film right? So let's take a look at the average cost of a wedding videographer in the UK so you can get a good idea of what you can expect for your money.
The average cost of producing a wedding film across the UK is around the £1,036 mark. Of course this will vary depending on region, with London and the South East coming in at the more expensive end and the North East coming in a bit cheaper.
Budget Vs Quality filming
If you have a browse around for wedding videography services, you will see a wide range of prices. You may be tempted to go for a cheaper price, but remember that you will only ever get the chance to get your wedding film right once. If you choose a cheap videographer and they get it wrong, you will be left with a disappointing film that doesn't truly reflect the happenings or the emotions of the day.
You have to remember that each wedding videographer will have their own strengths and weaknesses, so one may be really good at producing a documentary style wedding film that records all of the important events in chronological order, yet another will be better at storytelling and creating a strong build-up of anticipation with their recording style.
Another factor to consider is your back-up options. Cheaper wedding videographers will tend not to keep any back-up copies of your wedding film or footage shot on the day. It is worth asking them about this, because should you lose your finished wedding film for whatever reason, will you be able to go back to your videographer to obtain another copy of your film?
Back up equipment
What is also important to consider is whether it is worth paying out a little more to ensure that your wedding day memories are well looked after because your wedding videographer will use a back up camera and data storage cards for your recordings.
Should the camera get broken or suffer from a malfunction on your wedding day, a wise videographer will always carry a back-up camera and storage cards to shoot footage with. Should a camera break down – or even go missing – the videographer will have enough footage stored on their second camera to be able to create your wedding film.
When you see super-cheap prices for wedding videography services, you have to wonder what they are sacrificing to meet those low costs? It is worth thinking about before you choose to be tempted by a bargain price.
Who we recommend?
One of the best wedding videographer in Essex, Norfolk and Sussex is WhiteDressFilms.