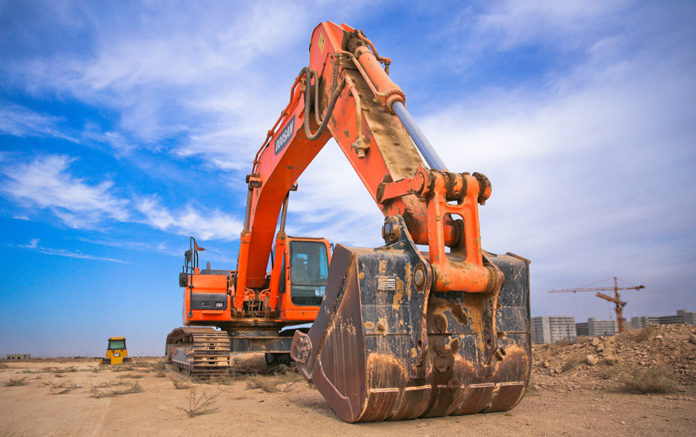 One of the most important yet underrated jobs in the construction industry is that of a Traffic Marshal (or vehicle Banksman). This is the person or people that are in charge of supervising and directing the movements of large construction vehicles on a building site, especially with regard to large cranes and forklift trucks during the loading and unloading of essential building materials and supplies.
Your on-site Traffic Marshal acts as the eyes and ears of your construction vehicle driver or crane driver (or any other on-site vehicle driver). They make sure that the vehicle driver does not put anyone in danger or at risk of harm while they are manoeuvring or driving their vehicle on-site.
A Traffic Marshal will stay in constant communication with the vehicle driver either by a live radio link (for a crane driver) or pre-arranged visible hand signals. Through close communication the marshal can keep the driver informed of what is going on around the vehicle and make them aware of any potential hazards to avoid. This can help greatly, especially when the vehicle driver may not have a very clear view of their surroundings, or have their line of sight blocked.
A Traffic Marshal can work very flexibly around your construction site. They can be called upon to help navigate delivery and collection vehicles safely onto and off your site, as well as directing traffic around the site should you have very limited or narrow access in and out of your site.
Traffic Marshal Training in London
Because there is a lot of responsibility that comes with this job, it means that your Banksmen and Traffic Marshals need to complete specialist training to enable them to do their job efficiently. Traffic Marshal training courses are available through Training in London. It is essential that Traffic Marshals have a working knowledge of all current Health & Safety legislation and are fully aware of all the safety aspects associated with the job that they are required to do.
Traffic Marshal training can be completed in just a half-day intensive session. The training will help Banksmen and Traffic Marshals to understand things like:
Understanding what responsibilities a Vehicle Marshal has
The main causes of accidents on a construction site
How to prevent common accidents
Understanding equipment and machinery
The correct procedures for manoeuvring equipment
The correct use of hand signals and radio communications
Why you need a Traffic Marshal
Running a busy construction site can involve a lot of risks to your employees and site visitors, including the risk of injury or death. According to H&S statistics, nearly one in four deaths in the construction industry are involved with the reversing of vehicles in the workplace. This is why it is so easy to understand the importance of having fully trained Traffic Marshals and Banksmen on site.
It is not only the risks to construction staff and site visitors that you have to consider, but also the costly damage to vehicles and essential on-site machinery and tools that are at risk. It can be costly and time consuming to conduct repairs or obtain replacement equipment necessary for your continued production.