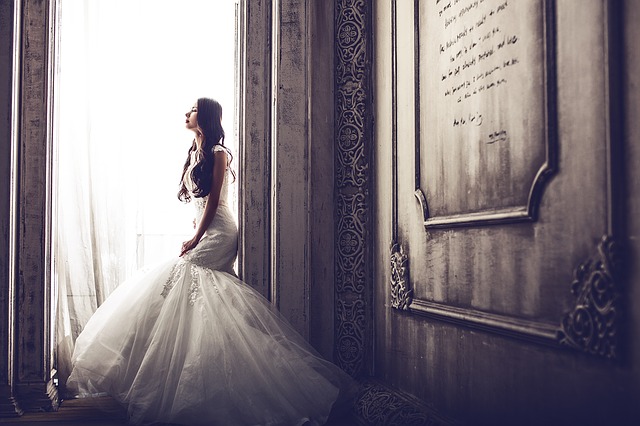 Just about every couple that are planning to get married will look at booking a wedding photographer. It is pretty much a standard expectation at a wedding along with a bridal gown and a wedding cake. However, hiring a professional wedding videographer to produce a stunning wedding film can also be added to your 'must have' list. Wedding videographers can work closely with wedding photographers in a sort of partnership where you can get the best of both worlds and neither will step on the toes of the other in an effort to get the best shots of your big day.
Having an album of beautiful photographs is one thing, but having a wedding film of your special day can really bring those images and memories you have back to life. Lets look at five good  reasons for hiring a wedding videographer.
Make sure you hire a professional like White Dress Films company.
Capturing your memories
Your wedding videographer will be able to capture those feelings of excitement and anticipation that you felt right from the beginning of your day. From the walk down the isle to the exchanging of vows and your first kiss, these are magical moments that when captured in motion can bring feelings and memories flooding back.
Revealing missed moments
While you are so busy preparing yourself for you wedding ceremony, there will always be sighs that you miss on your wedding day. From the arrival of the guests at your wedding venue, to the hidden shots of flower arrangements that you used to decorate pews in the church or chairs at your ceremony venue, there will be little things that you spent months planning for that you may never get to see.
Capturing the background sounds
Your wedding film will give you something very tangible and real that flat two-dimensional photographs can never provide – the background sounds of your wedding day. Because your wedding videographer uses professional audio recording equipment, they can place microphones into the pocket of your partners suit, hidden inside the bridal bouquet, and placed around your venue to capture the quaver in your voice as you say your vows and the laughter of your loved ones as they reel from the Best Man's speech.
Reliving your memories over again
Watching yourself move and listening to yourself talk on film can really bring back to life all of your treasured memories of your wedding day for many years to come. Having a film of your big day is also a fantastic way to share your special moments with those close family or friends who were unable to attend your wedding. It can enable them to experience the sights and sounds of your big day and feel like they have been included in your celebrations despite not being able to make it on the day.
Never missing out
A whopping 98% of newly-wed couples that were interviewed by The Wedding and Event Videographers Association stated that the didn't regret having a wedding film made of their special day. All of those interviewed said they would recommend having a wedding videographer to any of their family and friends that were planning on getting married.
Many brides interviews said that videographers did a better job of capturing the emotions of the day than a traditional wedding photographer. They strongly felt that their children would enjoy watching their wedding film more than looking through a wedding photo album.