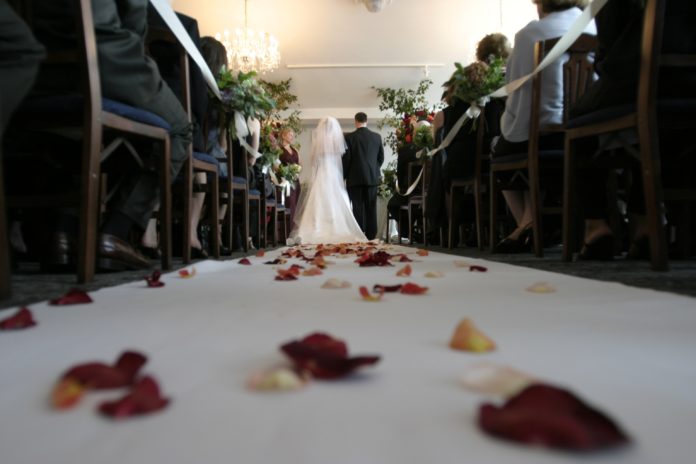 As a team of professional wedding videography specialists, White Dress Films offer our happy couples a choice of different styles for their film. While many people not familiar with shooting wedding films will think that one style is the same as the next, this couldn't be further from the truth!
So, which style is right for you? A lot of people like to have a storytelling approach to their wedding film. This is a style of filming and editing that incorporates parts of your wedding day where you will see the couple speaking their vows, along with the wedding speeches and other messages from the guests as the day unfolds.
The storytelling style
This style of filming helps your wedding day to tell a story rather than to simply document the day. Choosing this style of filming can be more enjoyable to watch back and leaves your viewers feeling emotionally engaged and feeling good. This makes a great gift for those who couldn't make it for your wedding and can be the very next best thing to them being there.
The documentary-style
Another popular style for wedding films includes a documentary approach to recording the day. This style has a more linear approach with longer clips on one topic, such as recording all of your wedding guests as they arrived for your ceremony, for example.
People like this because it can capture a lot of the background events of the day that the wedding couple will often miss because they will be busy elsewhere preparing for their big moment.
It can be great to watch back over the years to spot those friends and family that were captured on camera looking their best and very happy on your special day, especially those family members or friends that you have since lost. You can look back and remember them with love and fond memories.
The sweeping Hollywood epic style
As all professional wedding videographers know, what couples see of our services on their wedding day is only the tip of the iceberg. While your wedding is just one-day-long, most of our work is done after your big event.
This includes the editing of your video to create the exact look and feel you want for your wedding film. Creating a wedding film that looks and feels like it has a touch of Hollywood is down to our very talented cinematographers and film editing team members.
Being comfortable in front of the camera
One of the best aspects of our wedding videography services is that even if you are uncomfortable being in front of the camera and not used to being filmed, we will film your wedding in a way that makes us practically invisible. You will hardly know we are there!
Some people can find cameras intimidating, so can feel awkward or self-conscious around them. Don't worry – our team at White Dress Films will make you feel so comfortable and relaxed that you will simply act naturally and enjoy your special day.
We take the time to get to know you well in advance of your wedding day so that you will be completely at ease in our company.
Got any questions you would like to ask us? Do not hesitate to say hello! Call us or drop us a line about your plans for your wedding film.