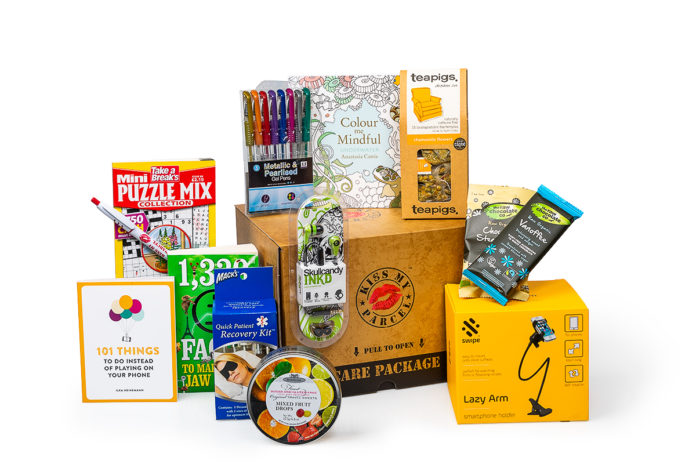 Being stuck in hospital for any reason isn't fun.  It can be frightening and boring in equal parts.  When you are visiting someone, you want to take them something to cheer them up but there are lots of rules in hospitals now – no flowers, for starters.  So how can you cheer up someone stuck in hospital without getting in trouble with the nurses?
Entertainment gifts
One of the best places to start when gift hunting for someone in hospital is with entertainment gifts – giving them something to do is going to be brilliant for them with long says sitting around.  Books are always a good bet if you know what they like and if their concentration isn't on top form, magazines are a lot more visual.
Puzzles are also another great idea for people in hospital.  There are lots of different collections of puzzles, so you can find one that suits their mobility.  Even puzzle books such as crosswords, word searches or Sudoku puzzles could be a great way to keep the mind sharp while you can't be too active.
One of the newer additions to the entertainment gifts range is adult colouring books.  We all loved colouring as a kid and these books let you get back that joy while creating your own pictures – you can even frame them later!  Don't forget to buy some colouring pens to go with the book.  Gel pens are popular or anything with a relatively fine nib to get into all the detail areas.
Phone gifts
For a lot of people, their smartphone is going to be a lifeline to the outside world and a crucial part of avoiding boredom and depression during a hospital stay.  So gifts that make their smartphones easier to use in a hospital bed can be a good idea.
In-ear headphones is a good suggestion.  These let them listen to music, watch TV shows or just catch up with stuff on YouTube without disturbing other people on the ward.  In-ear headphones give a great sound but are less bulky than over ear versions and don't make your ears sweat.
You could also get them a phone holder that makes it easy to prop up their smartphone and watch a show.  This can clip into the side of the hospital bed or a table and gives the arms a rest from holding the phone.
Food and drink gifts
It is always worth checking with the nurses before taking food and drink gifts to someone in hospital because they may have restrictions on them.  But if they are okay, one great idea is for some dark chocolate.  This is full of antioxidants that boost the body while still giving you that little sugar fix.
Tea can also make a nice gift.  If you know what they like, that's great.  If not, consider teas that will help them feel better.  Chamomile, ginger and other herbal teas can all help boost the body in different ways while green tea is filled with those antioxidants and other boosting nutrients.