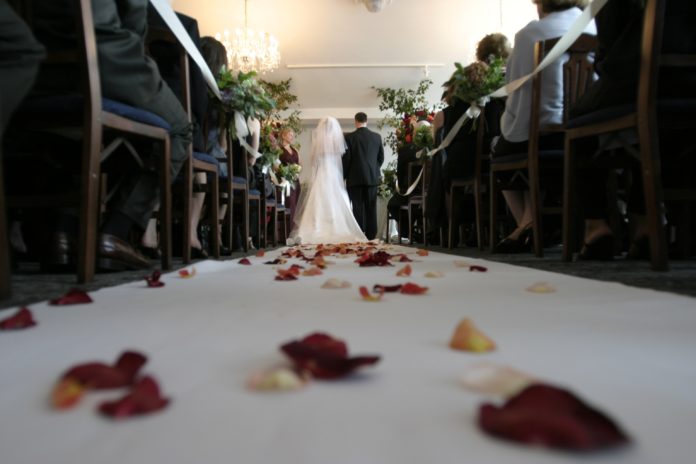 Wedding venues in Essex come in all shapes and sizes, and there is sure to be one to fit everyone's particular taste and budget. Your wedding day may be the most important day of your life, but that doesn't mean you cannot do it in some serious style, or even need to leave Essex to find your perfect wedding venue.
While a lot of couples will choose to go with a more traditional style of wedding venue and choose their local church for the service, followed by a local hotel that is large enough to accommodate their wedding reception, other couples will yearn to do something different and more memorable.
Lets take a look at some of the fully licensed wedding venues in Essex that offer something a little bit different with very romantic settings, as well as more classically styled places for you to tie the knot.
Leez Priory, Chelmsford
Leez Priory is an ideal wedding venue for romantic couples looking at getting married. There is a stunning Tudor manor house tucked away in some very splendid Essex countryside and the 40 acres of traditional British parkland make for a stunning backdrop to your wedding film and photographs.
There are a total of seven licensed settings to choose from, so you can pick the one that will create the perfect atmosphere for your ceremony.
Newland Hall, Chelmsford
Set in 100 acres of beautiful Essex countryside, Newlands Hall is a superbly appointed Grade II listed Tudor Manor House. Ideal for those wanting a small and intimate family wedding, the venue can cater for up to 200 guests and even provides the bride to be with a pretty and relaxing bridal dressing room to prepare for her big day.
The Lawn, Rochford
The Lawn has received rave reviews from couples choosing to get married here. One look at the stunning Georgian manor house will tell you the place oozes tons of elegance and class. Set within three acre grounds in Rochford, The Lawn is an ideal venue for couples looking to host their entire wedding day in one place.
Nothing is too much trouble for this family-run wedding venue, so you can consult with the owners to have a truly bespoke wedding here perfectly catered to your tastes. You get full use of the house and beautifully manicured gardens, which make a stunning backdrop for your wedding film and photographs.
Hylands Estate, Chelmsford
Looking like it has just jumped straight out from the pages of the Pride and Prejudice novel by Jane Austen, this grade II listed mansion has resplendent and imposing columns to the front, and is set in 570 acres of beautiful green parkland in the heart of Chelmsford. An ideal place to marry your very own Mr Darcy.
A finalist in the Essex Wedding Awards, the Estate offers couples-to-be a range of rooms to use, and can accommodate 110 guests for your wedding ceremony as well as up to 300 reception guests.
You will be spoilt for choice with these prime wedding venue locations in Essex.