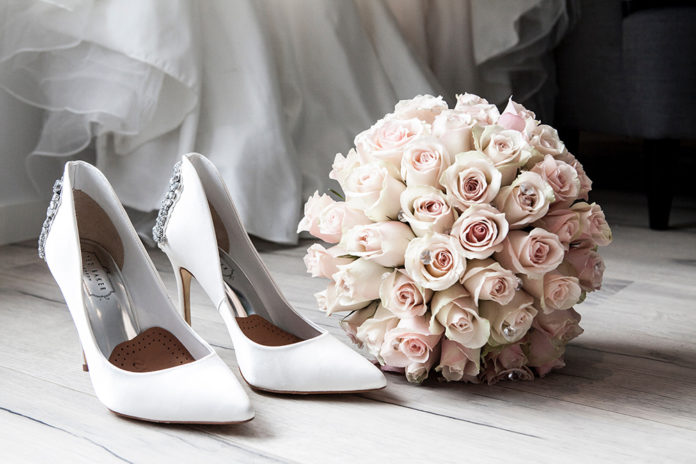 Organising a Suffolk-based wedding can be lots of fun, especially when it comes down to choosing the right wedding venue in Suffolk that can perfectly cater for your individual needs and tastes.
Here we take a look at our favourite Suffolk wedding venues where you will be sure to find a perfect place to hold your dream wedding.
Bruisyard Hall, Saxmundham, Suffolk
Consisting of a beautiful five-star country house with exclusive barn wedding facilities, Bruisyard Hall offers couples-to-be a truly memorable wedding day set within peaceful and stunning 700 acres of Suffolk countryside.
The Hall is more than just a simple wedding venue. The friendly team at the Hall will work closely with you to plan out your perfect dream wedding right from beginning to end. The catering team at the hall have an extensive list of top-quality local suppliers, so you can put your trust into them to deliver exactly what you want on your special day.
You can choose to hold you wedding ceremony in Bruisyard village church, which is just a short stroll away from the Hall. If you prefer, you can hold a civil ceremony within the grounds of the Bruisyard Hall Estate, choosing a Barn wedding setting that will seat up to 140 guests. If you prefer a more intimate wedding setting, then why not look at holding your ceremony in the Hall itself. They can host civil ceremonies for up to 24 people – ideal for when you only want close family and friends present.
With 12 luxurious bedrooms to accommodate overnight guests, as well as a games room, dining room and attic bar, your wedding party will be pampered in the lap of luxury. The 17th century beamed Bruisyard Barn holds an Medieval Hall, Minstrel's Gallery and Banqueting Hall, with two additional en-suite bedrooms in a separate wing.
Wantisden Valley, Woodbridge, Suffolk
If you are looking for a stunning wedding setting with plenty of old-world charm in Suffolk, then look no further than Wantisden Valley. Situated in the heart of the beautiful Suffolk countryside along the Heritage coast, there are a choice of different venues to choose from. You could go for an 18th Century thatched cottage or a refurbished and tastefully decorated brick and flint barn providing seating from 10 to over 300 guests.
For those with a love of romantic history, the Shepherd's Cottage is an 18th Century thatched house with Gothic architecture sited on the edge of an ancient medieval wood and overlooking extensive peaceful lakes. An ideal setting for a wedding where you are looking for an air of tranquillity and serene beauty. Fully licensed for civil ceremonies, partnerships and wedding breakfasts for up to 40 guests.
Hintlesham Golf Club, Ipswich, Suffolk
Hintlesham Golf Club is a beautiful wedding venue for those who love the wide open countryside and green open air spaces. Located near Ipswich nestled within the heart of the Suffolk countryside, the Hintlesham Golf Club actually have many years of experience at hosting wedding celebrations.
Despite only being a ten-minute drive from Ipswich, the golf club is hidden away in a tranquil and secluded space away from the hustle and bustle of the city. Sitting within 150 acres of its own grounds in the Suffolk countryside, there are plenty of stunning backdrops that you can use for your wedding photographs and wedding film.
With a warm and welcoming function room, outdoor terrace where guests can enjoy stunning views, and plenty of comfortable seating available, up to 100 wedding guests will be made to feel right at home at your civil ceremony in the Orchard Room. You also can have seating for up to 140 guests for your wedding reception too.