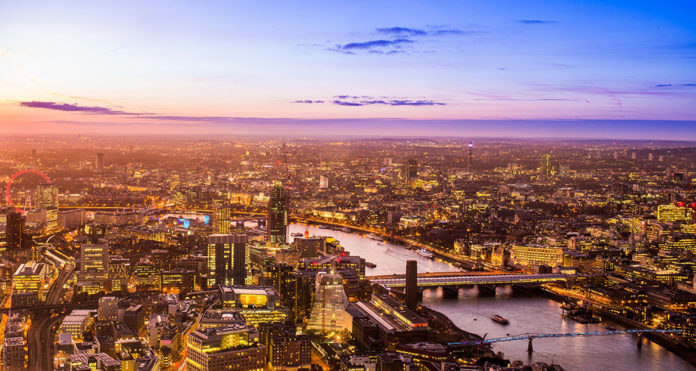 What's Best about Battersea?
There is no denying that London is a major magnet for people travelling to see the sights and experience a taste of what the city has to offer. However, when it comes to moving to London to live in this vibrant capital, there are a number of localities to choose from. Battersea has one of the strongest draws for those looking to relocate to be close to the city, so lets take a look at what makes this area of London a very desirable place to live.
Despite London being a huge city, Battersea can be a perfect place to settle because of it's easy proximity to the city and because it is situated along the South Bank of the River Thames, which makes for an easy commute as well as offering some wonderful surroundings to enjoy. There is nothing like a leisurely stroll along the River Thames during the summer.
You can jump on a tube train at Battersea Park and be in Oxford Circus in a little under ten minutes. This makes the area very convenient for you if you work in the city, or you like to spend a lot of time there. Despite the obvious attractions that the centre of London has to offer, Battersea also has plenty of things to do, so you don't need to head into the city to have a good time.
Things to do in Battersea
There are plenty of things to do in Battersea that will keep you amused and entertained. In fact many people who move here to be close to the city actually end up spending more of their leisure time in Battersea rather than making a trip into central London.
You will find the streets of Battersea lined with lots of trendy cafes, high-quality restaurants offering cuisine specialities from all around the world, and also some very good pubs with plenty of craft beers on offer.
Even when you have a rare day off from work, you can get away from the hustle and bustle of the city in favour of a peaceful day strolling in Battersea Park. Pack up a picnic and you will be all set for the day! Battersea is also home to the Pump House Gallery for fans of art. Head to Northcote Road and Battersea Rise that are lined with bars and restaurants for a 'local' night out. During the summer you will find the crowds spilling out onto the pavement on most nights of the week.
Being sited so close to other areas such as Chelsea, Balham and Brixton, you will never be short of something to do when you want to explore outside of Battersea. This is why the area is so popular with young people wanting to move to London – because it is easy to get into the centre of the city, but also has other boroughs right on the doorstep that are not difficult to get to for a change of scenery.
Being so close to London, property prices here can be eye-watering, but the area is still relatively cheap to live in when compared to other areas of London. Most young professionals manage to live here quite comfortably by sharing larger houses and flats where rents are split four ways.
When buying property here, there are still bargains to be found, and property prices are still more favourable than in more expensive London boroughs. People that make the move to Battersea hardly ever regret moving there and they find the place is very accommodating, no matter what your age. The area is very family-friendly, and there are plenty of events and festivals that take place each year in the 200 acre Battersea Park that will keep the whole family entertained. An added plus of living in Battersea is that the residents enjoy a very low rate of council tax when compared with other areas in London or even the UK.