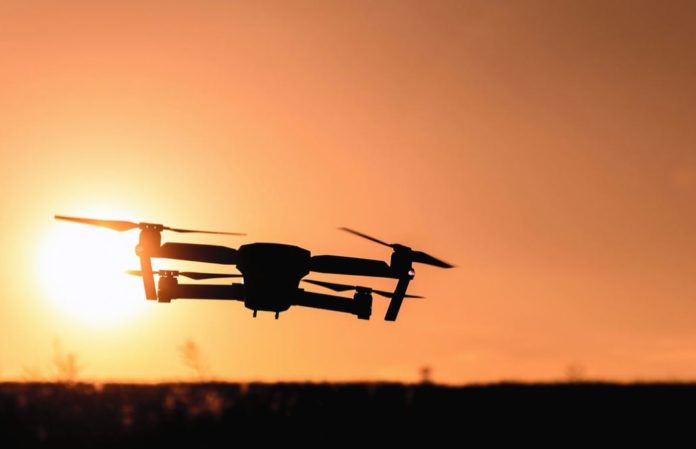 Everyone likes to keep up with the latest trends and when it comes to wedding videography, drone footage has certainly added a new dimension. In just a couple of years, drones have gone from being trendy 'must-have' gadgets for the boys to a useful tool for a wedding videographer.
Wedding footage shot by drones have been popping up on video sites a lot since last year, and already many brides and grooms-to-be are asking wedding film creators about this option. Some videographers are keen on the use of drones where appropriate, but others are a little more reluctant to get involved.
What you have to ask yourself is whether drone footage of your wedding will actually add to the occasion or turn out to look a bit cheesy and out of place.
Just like any new technology, drones are still not quite perfected yet, which means when it comes to capturing your precious moments on film you cannot guarantee the results. Some wedding videographers may shoot some footage using a drone but may not end up using it. You cannot really tell if it works until it comes to the editing.
The right conditions
While the idea of using a drone at your wedding may seem like a thrilling option, you really need to have the right venue and conditions to make it possible. A huge outdoor summer wedding in a wide open space would be ideal for shooting drone footage, however large trees and overhead power lines may be an obstacle.
Also, if the drone camera should lose its GPS signal, you can run into all sorts of problems. Most drones will be programmed to return to their take-off point if they lose their signal, so you have to be careful where you take off and land the drone. The weather will also play a big part in whether a drone camera would be suitable. Should there be a downturn in the weather, plans to use a drone may have to be shelved at the last minute.
Your wedding venue operators will also have to be asked about drone usage on their premises. You may find that most venues will be more than happy to allow this – after all, there is nothing like a swooping panoramic aerial shot of the grounds to help promote the venue to other couples for future bookings.
Your videographer must also have a good working knowledge of using drones. Most machines usually have a battery life of around 20 minutes or so before running down, so their usage has to be carefully planned. Most videographers will take drone footage either before or after the wedding and capture things like the grounds and gardens, the sweeping driveway etc.
Another consideration is the light levels. Many drone cameras are not yet very good at operating in low-light levels. Drones may be a good option for a mid-day summer wedding shot outdoors, but not such a good choice for capturing an evening reception.
Drone camera footage of your wedding can be absolutely stunning and dramatic, but you have to weigh up the pro's and cons of including this option before booking it. Discuss this with your wedding videographer before you make your decision.