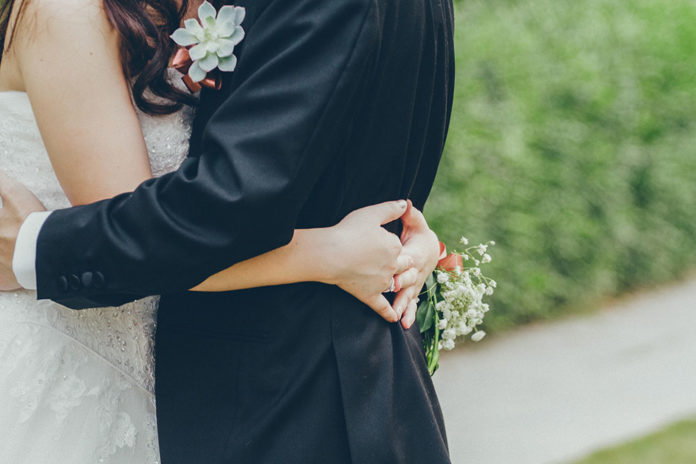 Giving a wedding speech can be a daunting thing, especially if you are the one to be first-up for the job. How you begin your introduction can have a profound effect on your delivery and how the wedding guests receive your speech. Lets take a look at some useful advice about how to kick your wedding speech off in style.
Introduce yourself with confidence
You should never assume that absolutely everyone present will know who you are, unless you are the bride or groom of course! This is why you should always introduce yourself. Even if you are the maid of honour or the best man, chances are there will be someone in the room who is not familiar with you or your connection to the happy couple. Smile and be polite as you introduce yourself and never feel like you have to make a joke, especially if you are feeling nervous or anxious about speaking in front of people.
If you feel up to making a joke to lighten the atmosphere, then say something like, "Hello, I am the best man, but you can call me by my full name: Simon, would-you-like-a-drink". This is guaranteed to raise a smile and put everyone at ease ready for your speech.
Give them the facts
Of course, there is no need to make every speech comical and full of jokes. Remember that weddings are emotional events too, so it helps to draw on the sentiments of the occasion for your speech, especially when it comes to speeches given by the father of the bride or the parents of the happy couple. You will also want your introduction to be fully inclusive and appreciative of the efforts of the guests for turning out at the wedding.
So something suitable in this case would be, "Hello, I am Daniel and I am really delighted to welcome each and every one of you here on this very special day".
Speeches are not meant to be long-winded or overly detailed, so simply stating a line or two about how proud you are of your daughter and your new son-in-law will be enough.
Make Eye Contact
Giving speeches can be nerve-wracking, so it can help to glance around the room before it is your turn to speak to pick out a few familiar friendly faces in the crowd. Remember where these people are seated and when it comes time for you to speak, deliver your speech with confidence to your familiar friends. Try not to focus on just one or two of them, but move your eyes around the room to connect with others as you speak. This can be very reassuring, and your friends will be encouraging you to carry on.
Hold off on the alcohol
If you know that you have a big speech coming up, make an effort to not drown out your nerves with alcohol. It is fine to have a little glass of Dutch courage if you feel you need one, but make sure it is only one – leave the alcohol alone until you have safely delivered your speech. This way you can guarantee that your words will be heard and appreciated without it sounding slurred.