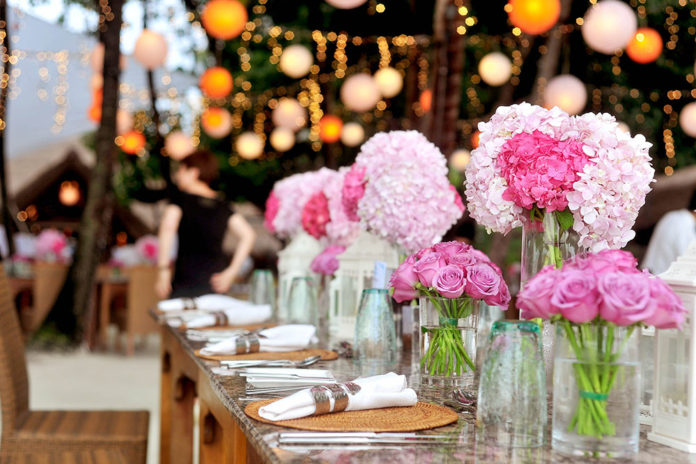 Filming a wedding video can be a great responsibility. There are no second chances or do-overs with such a once-in-a-lifetime event, so you will want to get it right the first time.
Whether you are planning to shoot the wedding video yourself or put it into the safe hands of a professional, there are some tips and hints that you may want to consider to make sure the video really is one of a kind and will stand out from the crowd.
Lets take a look at five top tips that will help you to produce a wonderful and lasting memory of the big day.
1: Film in a way that makes you comfortable
Contrary to common belief, there is no right or wrong way to shoot a wedding video. Neither do you need a van load of expensive technical camera and recording equipment. What you need to do before the wedding is to carefully look over all the plans for the ceremony and the reception. Take note of the venue, whether it will be an indoor or outdoor wedding, if there is anything unusual about the ceremony that you should be aware of – such as the couple will be bungee jumping off a bridge as they say 'I do' etc. and tailor your equipment to suit the needs and the environments that you will be filming in.
Try to keep everything as simple as possible. The more unobtrusive you are while filming the better. The idea is to capture the nature of the day as it happens and as the events unfold. You don't want people to act in a false or staged manner because they are aware that you are present. No-one should know that you are filming. This way you can capture the best results.
2: You are not Steven Spielberg
You are here to film a wedding video. It is your job to capture a very special moment in time that is being lived by two people. You are not here to make a Hollywood movie, so don't even think about trying to direct the events of the day.
You have to let go of the control of the day and simply be present to capture on film all the elements that have been chosen by someone else for you to film. Always remember that this is someone's very special day and not your personal film set.
3: Adopt a minimalist approach
Rather than be weighed down with bulky camera equipment, try to keep everything to a minimum. This way you will have the freedom to move yourself around the room and mingle with guests to find the best angles and compelling shots. If you can keep mobile and not draw attention to yourself, you will be guaranteed some excellent footage.
4: Familiarise yourself with the venue
If at all possible, go and visit the wedding venue in advance of the big day. By familiarising yourself with the place you can check out the available lighting, good places to stand to get panoramic shots and interesting backdrops that would be good to capture in your film. You could even shoot some footage of the gardens and points of interest in advance while free of people to edit into your film after the wedding.
5: Blend in
This tip cannot be emphasised enough. There are still people who hold on to the idea of performing for the camera like they did back in the 1990s. If they spot you, they will perform! Keep yourself as hidden as possible. Use your camera in a subtle manner and if anyone stops to talk to you, pause the camera and drop it down by your side while you have a polite but brief conversation before moving on to another spot. To find out more visit my site.