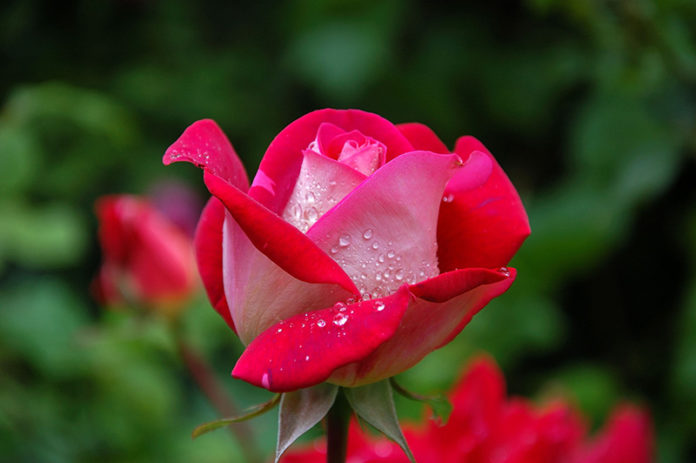 With more and more couples to be choosing to get married in a barn setting, the traditional ideas of preparing wedding flowers can seem too uniform and refined for a more relaxed and rustic barn setting. The last thing you want is to create a conflicting atmosphere around your wedding day with highly polished posh flower displays against rustic wood backdrops and barn doors.
Fortunately, you can create truly amazing flower displays for a more relaxed barn wedding setting that can complement and enhance the rustic charm of your surrounding to give your wedding day a lovely romantic feel.
Boho style flowers for a barn wedding
When thinking about your flowers for your rustic barn wedding, think along the lines of seasonal wild-flowers, strands of ivy intertwined messily with blooms to give a natural boho style of look and feel to your flower displays.
Placement of your flower displays will also be key here too. Traditional church weddings would normally see the isle lined with flowers situated at the end of each pew bench in quite an organised and straightforward manner. Usually each display would be identical to the next, and would give a neat and uniform look to the isle.
However, with a barn wedding, you can really choose to shake things up and have unique and individual displays situated wherever you like! This could include window displays with draping greenery placed along the window frame, either directly above the window to drape down over the windowpanes or woven around the top corner of a window to drape down the side edge of the window frame.
Less is more
As your barn wedding guests will probably be seated on individual chairs, this gives you the opportunity to move away from pew-end displays to having one or two very eye-catching larger displays, either situated by the barn door to be admired as people enter for the wedding ceremony, or front and centre of peoples eye-line – such as right behind you as a stunning backdrop while you speak your vows.
You could decorate the barn door(s) with beautiful rustic wreaths that match the colour and flower choice for your bridal bouquet. This would make a great background for your wedding photos.
Your bridal bouquet and bridesmaids flowers can all tie in together to give a romantic and whimsical feel to your flowers by including wild-flowers and greenery that reflects the countryside setting you are getting married in. This will give a look and feel that really will create the right atmosphere and will look much better than a more stark looking bouquet made from hot-house flowers or tropical blooms.
Your barn setting will be the key to your flower displays here. Draw your inspiration from the look and feel of your wedding barn and then work outwards to develop your surrounding landscape of flowers to crate a truly beautiful setting.