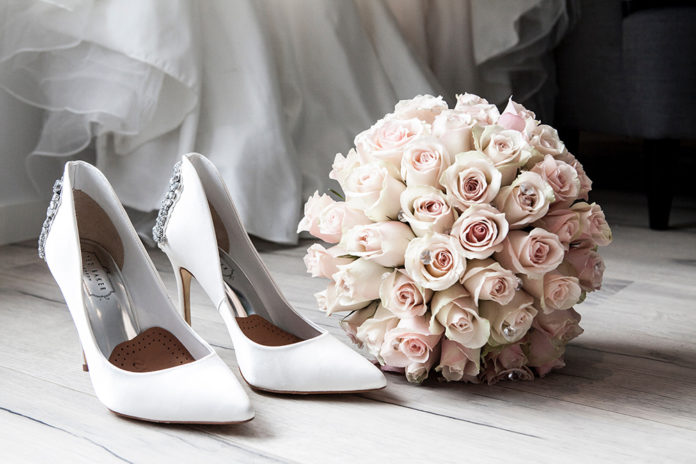 Weddings are wonderful events full of love and excitement, however they can also be very stressful occasions too! Lets take a look at some simple ways you can use to make your wedding planning as stress free as possible.
Getting married is one of the main highlights of your life. It is quite a wonderful and memorable experience, not only for the couple-to-be but for all their family and friends too. But without having a good wedding plan in place, the whole build up to the event can sometimes feel very overwhelming. The sheer magnitude of what you have to plan for can often leave your heads spinning.
Get Help
The first thing you need to do is to realise that you don't have to shoulder all of the planning responsibilities by yourself. Take a good look around your close circle of family and friends. There will always be family members or close friends who are naturally gifted or talented at something. Whether that be a sister that is always super organised, or a best friend who is very creative and has a great eye for decorations. If you can allocate specific wedding planning jobs to these wonderful and creative people, that will leave you with much less to plan by yourself.
Of course, it also helps greatly if you have a cousin who happens to be a florist, an aunt and uncle who run a catering business and a nephew who runs a car hire firm. We cannot all be that lucky, but sometimes you don't have to look far to spot at least one person that can help.
Write a 'Things to Do' list
With wedding planning, there is always a list of 'things to do', so write out a list of what needs to be done and look at how many of these things can be allocated to others to manage. There will be certain things on your list that you will have to do by yourself, but by sharing the load with others, you can more easily free yourself up to focus on getting these other essential tasks done.
Book your wedding venue
Whether you are planning to get married in a church or at a different venue, you will need to make sure you book where you are going to have your wedding ceremony well in advance. Give yourself plenty of time when booking your date so that you don't feel you have to rush your plans. You will also want to give plenty of notice for your wedding guests to make sure they will be free on that day too. Usually bookings are taken anything from one year to two years in advance, so it is worth checking with your chosen venue to make sure that there is available space for your chosen date.
Once you have secured your wedding ceremony venue, you will now have a target date to focus your wedding plans upon. Make sure you apply for your wedding licence in advance, especially if you plan on marrying abroad. You may find you need to meet with certain requirements before you can marry, so this is something you shouldn't leave until the last minute.
Set your budget
Many couples will need to set a budget up-front that must stick to. Set aside some time to look at your plans and allocate a certain amount of money to cover each task. Don't forget to ask the parents of the couple-to-be if they want to offer some financial help too. Any offers of money towards the wedding can be a great help and can go into the whole pot or be put towards something specific if the parents prefer, such as the wedding flowers or wedding transport.
By delegating as many of your wedding plans as you can to willing and able friends and family member, and accepting help whenever it is offered, you can ensure that your wedding plans go smoothly with the least amount of stress involved.