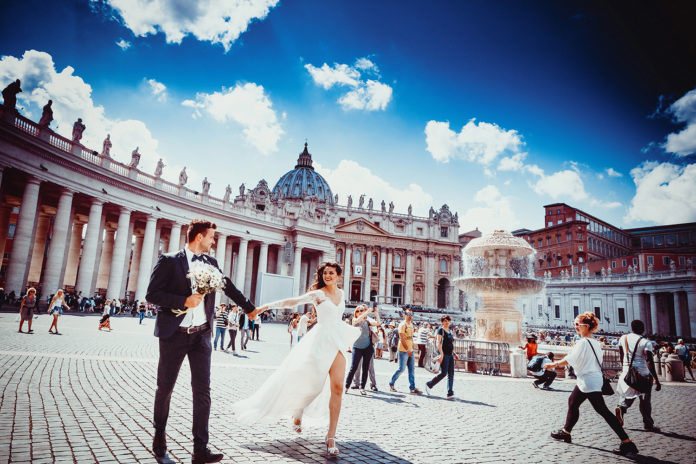 Anyone that has ever thrown a party knows just how difficult it can be. Imagine then that you have whole wedding to plan! For a wedding, you can take all the stress of regular party planning and quadruple it.
There is so much to think about when planning a wedding. The right wedding venue, the best food and drink to serve, the sort of entertainment you will need, the overall theme and decorations for your wedding reception venue….. the list goes on and on!
This is why it is essential that you create wedding planning checklists that takes care of every detail for your big event, right down to the gifts for the bridesmaids and flowers for the mother in law. Everything needs to be noted down so that no one is made to feel left out, especially when it comes to your guests who may have special dietary needs or including interesting non-alcoholic drinks for those guests who are driving home at the end of the day.
Things to include
There are obvious additions to your main checklist, such as setting a date, booking your wedding ceremony venue, booking the services of someone to actually marry you, booking your wedding reception venue, organising your wedding transport, finding a wedding caterer, organising wedding flowers including a bridal bouquet, buying your wedding rings, choosing your wedding dress, buying a suit for the groom and best man.
All the things listed above are pretty much the first things that spring to mind when you are planning a wedding. However, other than these obvious essentials, there are other things that you need to thrash out and agree between you that will be added to your wedding planning checklists.
The Budget
Agreeing to what you are going to have for your wedding and allocating a budget for everything is going to be one of your more important actions. This is where your main wedding checklist will start to become more in-depth and you will probably need to have a separate checklist to cover all the finer details for your wedding budget needs. If you have an overall maximum budget to stick to, then it is worth looking at your budget checklist to see if there are any saving that can be made or options on the checklist that can be shaved off to achieve your target budget.
Wedding Invitations
Who you are going to invite to your wedding is something else that deserves it's very own checklist.
Deciding who you want to share your special day with can be fraught with issues. Now is the time to sit down with your partner-to-be and sort out who will make it onto your guest list.
You may want to stream all of your family and friends by allocating them a letter or number. For example, all people that make it into 'Team A' will be those who you want present at your ceremony and probably also want with you for the whole day. These may be your parents and immediate family and your very closest of friends. Team B may be those who you don't necessarily want to be present at your wedding ceremony, but would certainly want at your wedding reception. Anyone making Team C may be those people such as work colleagues or more casual friends who you may only want to attend your evening event to share a drink and a dance, but who wouldn't need to be catered for.
So you can see that when planning your wedding your most certainly need to make wedding planning checklists to cover all aspects of your special day.