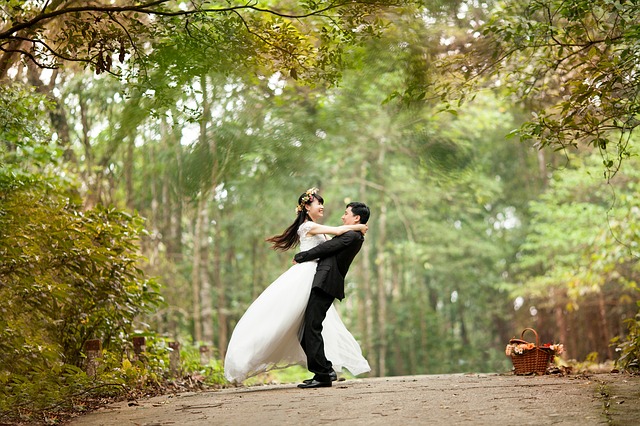 Most people will automatically associate hiring a professional wedding videographer (such as WhiteDress Films) to film a wedding, but why stop there? Renewing your wedding vows can be just as an emotional and significant event as your wedding day was.
When you and your life-partner want to renew your wedding vows and reaffirm your love for each other, you really can relive those cherished memories of your wedding day by having a second ceremony. Whether this is planned five, ten, fifteen or more years after your wedding day, it really doesn't matter – it is a very special occasion that can be celebrated by all of your closest family and friends. It is also a wonderful experience for any children that were not around at the time of your wedding because they were not born yet.
Renewing your vows
Why do so many couples choose to renew their wedding vows? Well, there are many reasons why – it could be because you want to celebrate a special milestone, such as a significant wedding anniversary, or it could be to celebrate a special birthday where you want to demonstrate to your partner just how much you still love them. It could be because your children are growing up fast and you want to do something special that includes them in your renewal that they will remember for a lifetime.
A renewal ceremony is all about re-affirming your vows, but you can choose to stick to your original ones, or you can change things up with some fresh vows that come from the heart with a different perspective. Your new vows can come from a place of achievement where you have spent years together and want to celebrate that fact with your family and friends.
It could be that you were so nervous on your wedding day that you fluffed your vows, or something happened that you would change if you could go back in time, such as the wedding cake collapsing, a bridesmaid falling over etc. Renewing your vows gives you a second chance of getting things right and creating a perfect ceremony that can be filmed by a videographer and treasured forever.
Create something new and memorable
Hiring a professional videographer to film your wedding vows renewal can also give you the opportunity to re-create your original wedding down to a tee – or create something completely new. You may have been married for some years, so didn't actually hire a professional wedding videographer for your big day. Your renewal ceremony gives you a chance to relive your wedding day and capture it on film for eternity.
You may want to renew your vows, but do it in a new and quirky way that makes it something completely different to your original wedding day. Renewing your vows can be an emotional event, but it can also be great fun too! You may choose to add some quirky elements, such as making your renewal ceremony a vintage or retro affair. This could involve everyone dressing up in period clothes, such as Rock-and-Roll 50's dresses for the ladies and slick Teddy Boy suits for the gentlemen, complete with a live band playing classic Rock-and-Roll hits that everyone can up and dance to.
You can also get family and friends involved in your renewals by reading out poetry, speeches, singing songs or telling stories. The sky is the limit, so what you want to include is only limited by your imagination!